2022 Scholarship & Fellowship Recipients
Phoebe Diehl studies Chemistry at Arizona State University. She studied Chinese in the Indiana University Language Workshop in support of her career goal of working in the field of international renewable energy. Phoebe notes that China is a leader in manufacturing materials to support renewable energy projects around the world. Before attending the Workshop, she interned at Gigawatt Global, a Dutch company based in Israel building solar fields in African countries using Chinese components, an experience that solidified her interest in pursuing a career in international science diplomacy, and contributed to her decision to join the Chinese Language Flagship Program.
---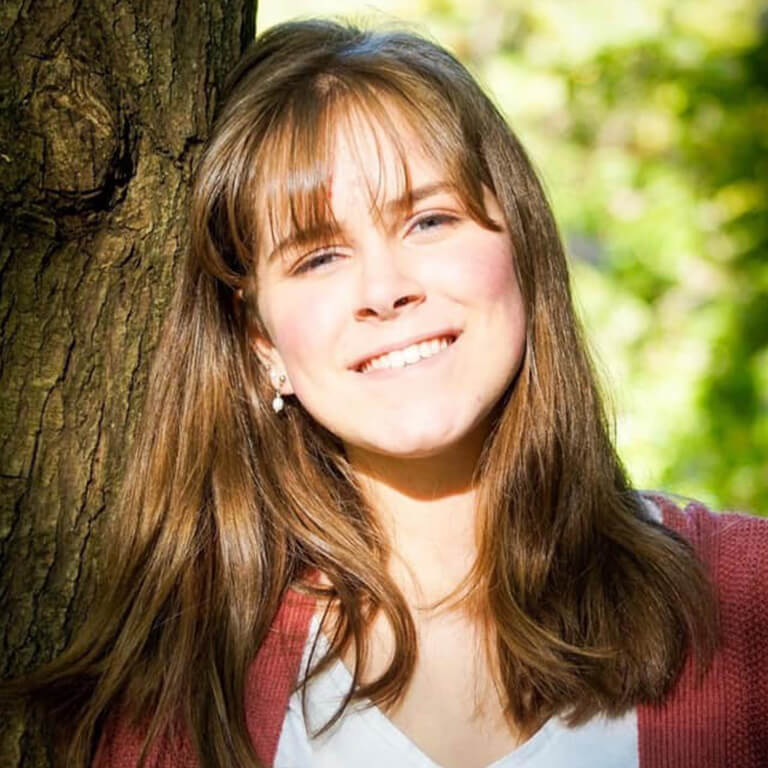 Miceala Fenn studies International Studies and Middle Eastern Studies in Indiana University's Hamilton Lugar School of Global and International Studies. In support of her goal to join the U.S. Foreign Service, she has joined the Hamilton Lugar Living Learning Community, where she has been an active participant in intercultural dialog and career planning workshops and seminars. She has also joined the highly competitive Indiana University Arabic Flagship Program, where she is taking full advantage of the language and culture training opportunities as she prepares for a career in diplomacy.
---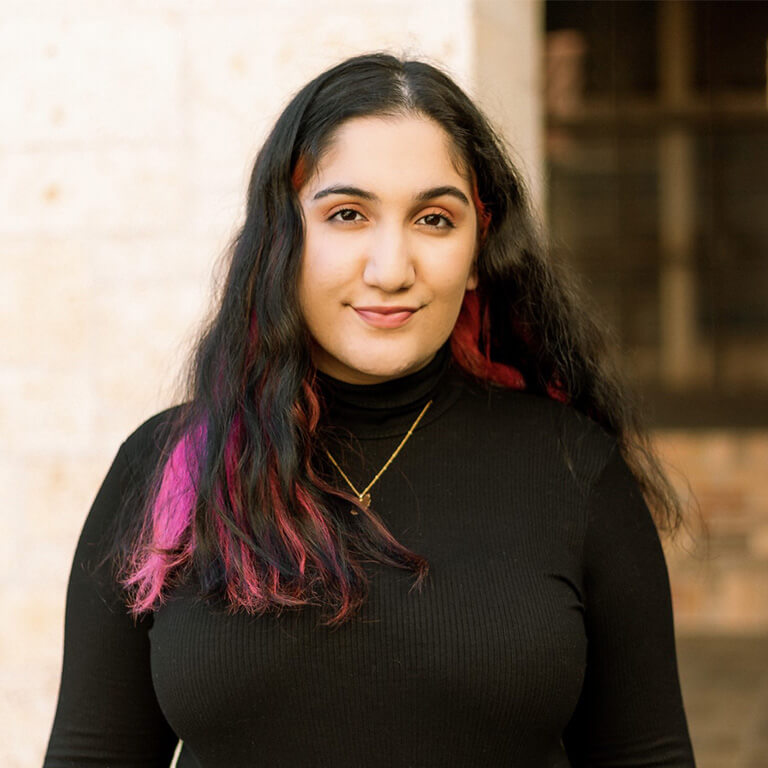 Hasti Aryana Rostami is a quadruple major at the University of Texas, Austin, studying International Relations and Global Studies, Middle Eastern Languages and Cultures, History, and Middle Eastern Studies in the Honors Program. She aspires to become a professor of law and a practicing international human rights attorney. Her academic interests center around on displacement and conflict in regards to ethnic minorities and the refugee population of the Middle East and North Africa. Her legal interests revolve around helping refugees and asylum seekers navigate the U.S. legal system. As a volunteer for the Refugee Student Mentor Program at UT and an intern for the International Rescue Committee, she recognized a need to be conversant with Sorani Kurdish, the first language of many of the people she serves. Learning Kurdish at the Workshop also facilitates Hasti's academic work on the history of the Kurdish resistance in Iran.
Administered by the State Department's Bureau of Intelligence and Research, the Title VIII program promotes regional expertise at the national level by funding graduate students to study the languages of Eastern Europe and the states of the former Soviet Union.
Azerbaijani

Thomas Abbey, North Dakota State University
Ellie Scheaffer, Oklahoma State University
Gregory Xanthos, American Councils for International Education
Bosnian/Croatian/Serbian

Bridget Fleming, University of Rochester
Jacob Smiley, University of California Berkeley
Nikolina Zenovic, Indiana University
Hungarian

Patrick Leech, Baylor University
Kyrgyz

Matthew Hulstine, Indiana University
John Shekitka, Manhattanville College
Lithuanian

Ramutis Kiparskis, Critical Resource Science Company 
Polish

John Di Lascio, President Lincoln's Cottage
Michael Kowalchuk, University of Massachusetts Amherst
Julia Moore, Eastern Michigan University 
Russian

Alex Bogisich, Indiana University
Ryan Letourneau, Indiana University
Samantha Sharp, Binghamton University
Nicholas Williams, Indiana University
Casey Edgarian, Indiana University
John Lovinggood, George Washington University
Margaret Stafford, University of Arizona
Mark Thomas-Patterson, George Washington University
Karann Putrevu, University of Wisconsin-Madison
Joseph Sailor, Georgetown University
Yakov Shatalov, Ohio State University
Tatar

Abigail Gipson, Harvard University
Jacob Springer, University of Illinois Urbana-Champaign
Ukrainian

Chelsey Carr, University of Texas at Austin
Mason Conley, Indiana University
Colby Fleming, University of Illinois Chicago
Rachel Kelly, Indiana University
Zachary Rewinski, Colorado State University
Gabriele Sava, humanID
Uzbek

Zayra Badillo-Castro, School of Oriental and African Studies (London)
Alexandra Dennett, Harvard University
Project 'Global Officer' improves the language skills, regional expertise, and intercultural communication skills of future military officers by providing scholarships for summer language training to ROTC students. The 2022 Project GO scholars were: 
Arabic

Brendan Bondy, Indiana University
Chinese in Indiana

Allen Antonio, University of San Diego
Emily Gillis, Emily Gillis
Allen Moy, Marquette University
Lia Zimmerman, University of Minnesota-Twin Cities 
Chinese in Taiwan

Brandon Clark, University of North Georgia
Jaden Davidson, University of North Georgia
Megan Ding, University of Chicago
David Fu, University of Maryland-College Park
Eytan Goldstein, Harvard University
Harry Green, Harvard University
Derrick Hsieh, Purdue University-Main Campus
Anders Johnson, Stony Brook University
Doreen Liu, University of California-Los Angeles
Chia Yu Lu, University of Washington-Seattle Campus
Justin Moree, Liberty University
Christopher Sell, Iowa State University
Xaxa Smith, Georgetown University
Joshua Sun, University of Illinois at Chicago
Robert Velte, Purdue University-Main Campus
Alexander Wimmer, University of Minnesota-Twin Cities 
Russian

Nathaniel Bampton, Pennsylvania State University-Main Campus
Liam Hambel, Los Angeles Mission College
Maxwell Johnson, Yale University
Katherine Orr, University of Oklahoma-Norman Campus
Brian Sacco, Wilkes University
Claire Hellman, University of Iowa
Declan Miller, North Carolina State University at Raleigh
Foreign Language and Area Studies Awards are funded by the United States Department of Education in support of students studying less commonly taught languages, in particular, those considered to be of critical interest to the United States. FLAS Awards promote the training of students who plan to make their careers in fields where knowledge of foreign languages and cultures is a prerequisite to success.
The 2022 Workshop's FLAS Awardees were (by their sponsoring programs):
Center for Study of Middle East

Malachi Aklilu (Arabic), Covenant Christian High School
Daniel Allen (Arabic), Indiana University
Ibrahim Alubaidi (Arabic), Indiana University
Charles Collins (Arabic), Indiana University
Taylor Issa (Arabic), Indiana University
Claire Jacobson (Arabic), Indiana University
Muhamed, Ahmed (Turkish), Indiana University
Jason Sadlowski (Arabic), Indiana University 
Inner Asian & Uralic National Resource Center

Jack Rosswurm (Estonian), Indiana University
Russian & East European Institute

Sam James Bowden (Russian), Kenyon College
Ian Andrew Cameron (Russian), Southeast Missouri State University
Elizabeth Smith (Russian), Indiana University
Allison Lindsay Wadsworth (Russian), Indiana University
"The Association for the Advancement of Baltic Studies provides scholarships for students studying Estonian, Latvian, or Lithuanian in BALSSI, the Baltic Studies Summer Institute, which was part of the Language Workshop in 2022.
The AABS Scholarship for was awarded to Sabina Carbajal, an independent scholar who graduated with honors from McMaster University with majors in Anthropology & Psychology and in Neuroscience and Behavior. Sabina plans to use her Lithuanian skills to conduct public health research in Lithuania.
The HLS Scholarships are funded in part by alumni and supporters of the Workshop. Meet this year's HLS Scholarship recipients.
Arabic

Daniel Allan, Indiana University
Mackenzie Campbell, University of Chicago
Madeleine Shaw, Dartmouth College
Chinese

Aysia Bittinger, University of North Georgia
Zion Person, Western Kentucky University
Valerie Soto, Wofford College
Mongolian

Dylan Charter, Swarthmore College
Zapotec

Candy Martinez, University of California Santa Cruz
2022 Award Winners
Congratulations to the winners of the 2022 student awards for Outstanding Academic Achievement. (Multiple winners in a language reflect multiple levels and multiple sections in that language.)
Arabic

Madeleine Shaw (Arabic 1)
Becca Bruss (Arabic 2)
William Rodenbeck (Arabic 2)
Elmira Takhsha Qahfarokhi (Arabic 3)
Mackenzie Campbell (Arabic 5)
Chinese

Maeve Randall (Chinese 1)
Zachary Fiske (Chinese 2)
Emma Fecteau (Chinese 2)
Elana Ho (Chinese 2)
Emery Stafford (Chinese 2)
Autumn Sniffen (Chinese 3)
Serena White (Chinese 3)
Bronson Soza (Chinese 4) 
Korean

Kate Valete (Korean 1)
Peyton Clevenger (Korean 2)
Persian

Gilad BenDavid (Persian 1)
Sachin Talagery (Persian 2)
Russian

Liam Hambell (Russian 1)
Alexander Ake (Russian 2)
Ian Cameron (Russian 2)
Larissa Foley (Russian 3)
Clara Martinez Zuviria (Russian 4)
Liu Peng (Russian 5)
Collin Hamkins (Russian 6) 
Turkish

Andy Smith (Turkish 1)
Andi Sun (Turkish 2) 
Congratulations to the winners of the 2022 student awards for Greatest Improvement in Language Proficiency. (Multiple winners in a language reflect multiple levels and multiple sections in that language.)
Arabic

Lilly Reising (Arabic 1)
Jason Sadlowski (Arabic 2)
Allie Jewell (Arabic 2)
Daniel Allan (Arabic 3) 
Claire Jacobson (Arabic 5) 
Chinese

Emily Gillis (Chinese 2)
Samuel Syroney (Chinese 2)
Edward Woolery (Chinese 2)
Brockman Beli (Chinese 2)
Jasmine Gipson (Chinese 3)
Valerie Soto (Chinese 3)
Claire Hayes (Chinese 4)
Korean

Dereka Thomas (Korean 1)
Angel Truong (Korean 2)
Persian

Richard Ellis (Persian 1)
Russian

Grace Peconge (Russian 1)
Savannah Odom (Russian 2)
Zoe Koeninger (Russian 2)
Samatha Sharp (Russian 3)
John Lovinggood (Russian 4)
Anna Nuttle (Russian 5) 
Turkish

Daniel Neep (Turkish 1)
Nora Bairamian (Turkish 2)